Since 2006, Greg Stock ('98, Geology) has kept Yosemite National Park's four million annual visitors safe with his work. Stock is the park's first geologist, a role that's part laboratory scientist, part rock climber, and part first responder. The HSU grad keeps watch on the park's 750,000-acre landscape, assessing all rockfalls in the park to keep the park safe and accessible.
In a place with unique geomorphic formations, Stock doesn't have to wait long for rocks to start tumbling. In fact, a fall happens every five days on average. "I can get a call at any time. I have to drop everything and respond to an emergency rockfall," says Stock. In a normal season, Stock relies on a combination of visitor reports, helicopter surveys, and mountain climbing to assess changes in rock formations. This year, with the shutdown of the park due to the country's COVID-19 response, Stock says several rockfalls have occurred but he's unsure when, since there are no park visitors to report them.
With its abundance of granite, Yosemite is known for experiencing more rockfalls than any other comparable area. Part of his job is assessing the potential for a rockfall and finding ways to mitigate risky situations, which might include stabilizing loose rocks. 
In 2008, several park visitors were injured and many cabins were damaged in a rockfall that occurred near Glacier Point. Stock was called on to survey the scene and figure out how to best mitigate the danger. The only problem? He was mid-way through a five-day climb of the park's famed El Capitan and would have to be plucked from the rock by helicopter. "As I was being lowered 1,500 feet down the face of El Capitan, I resolved to try to make sure that that sort of thing wouldn't happen again," says Stock. 
The resulting survey and study of the rockfall lead the park to remove several of the cabins in the risky zone. The efforts were well worth it—just two years later more rocks fell from Glacier Point, with boulders landing in the footprints of the cabin that had been removed.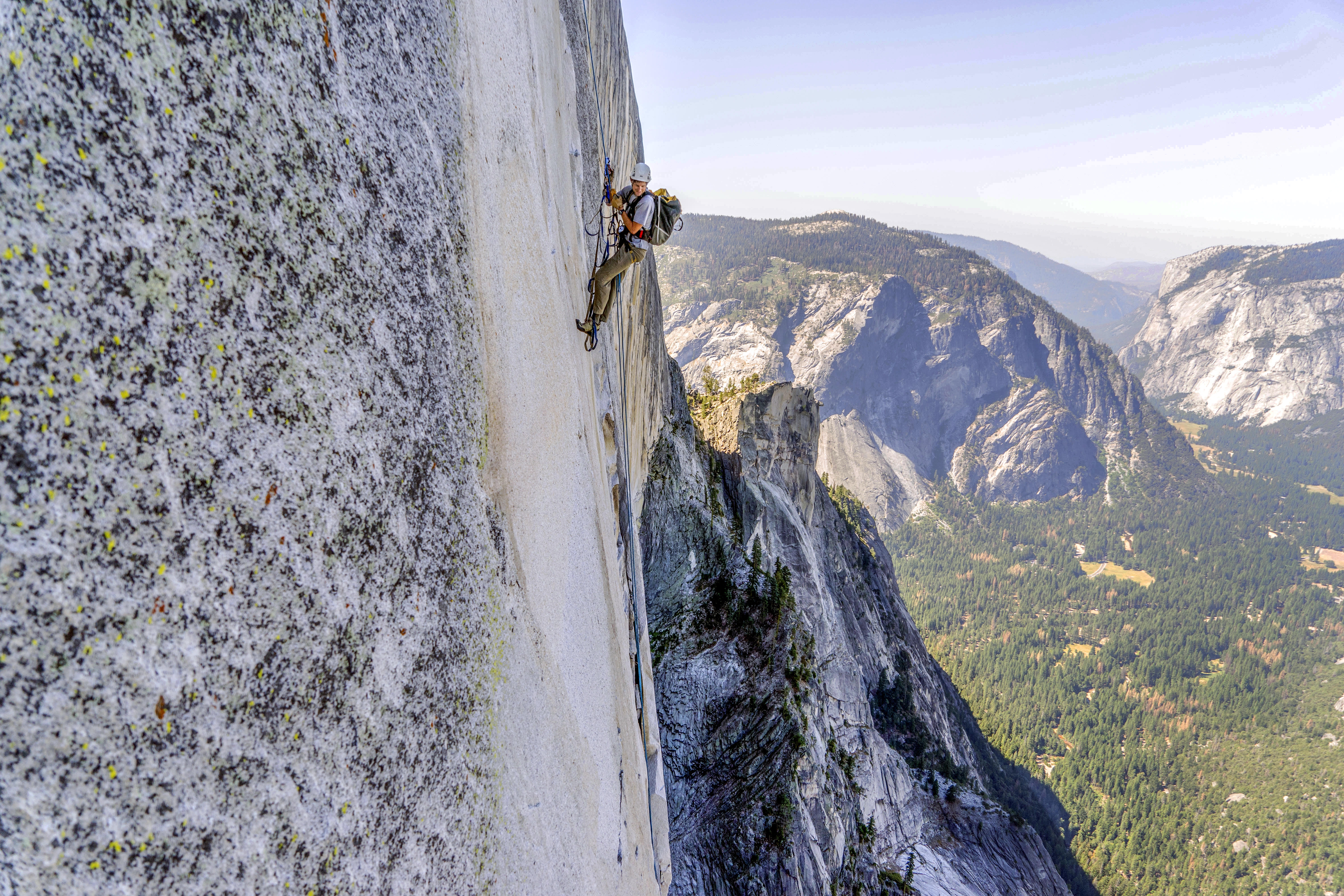 Stock stresses that given the size of Yosemite, most rockfalls occur in unpopulated areas and that fear of falling rocks shouldn't stop anyone from visiting. 
The park's goal, however, is to leave nature undisturbed and move people and property out of the way of a potentially active rock fall area. About once a year, Stock says, he gets a report of a closed road or a damaged building as the result of a fall. "There's not much danger for visitors, but I want people to consider how the giant boulders on the valley floor got there. Sometimes, it really did happen overnight," he says.
Stock, who began his career with the National Park Service in California and Hawaii, originally came to Humboldt State to study English. He spent his youth exploring the Sierra Nevada, where he grew up, and he arrived at HSU with a natural curiosity about the Earth and geology. Soon after arriving, he enrolled in a general education Geology course, where his interest in geology grew into a passion and a career.
Stock thanks the encouragement of engaging Geology faculty members, including professors Sue Cashman and Bud Burke, for helping him discover his passion for geology. It was during the department's annual summer field camp in the Inyo Mountains with Professor Gary Carver that Stock says he applied what he had learned in the classroom. 
"A lot of times, summer field camp helps bring together all of your skills, and things really clicked for me," says Stock. "There were times when I felt like I was a different person almost. I was able to see things and understand things in ways I was never able to before."