Cal Poly Humboldt alumni joined alumni of other California State University campuses for an evening of baseball, hotdogs, and mingling at Nationals Park in Washington, D.C. on April 18. Among the guests at the soldout CSU event were two notable Humboldt alumni. They happen to be Distinguished Alumni and CSU Presidents!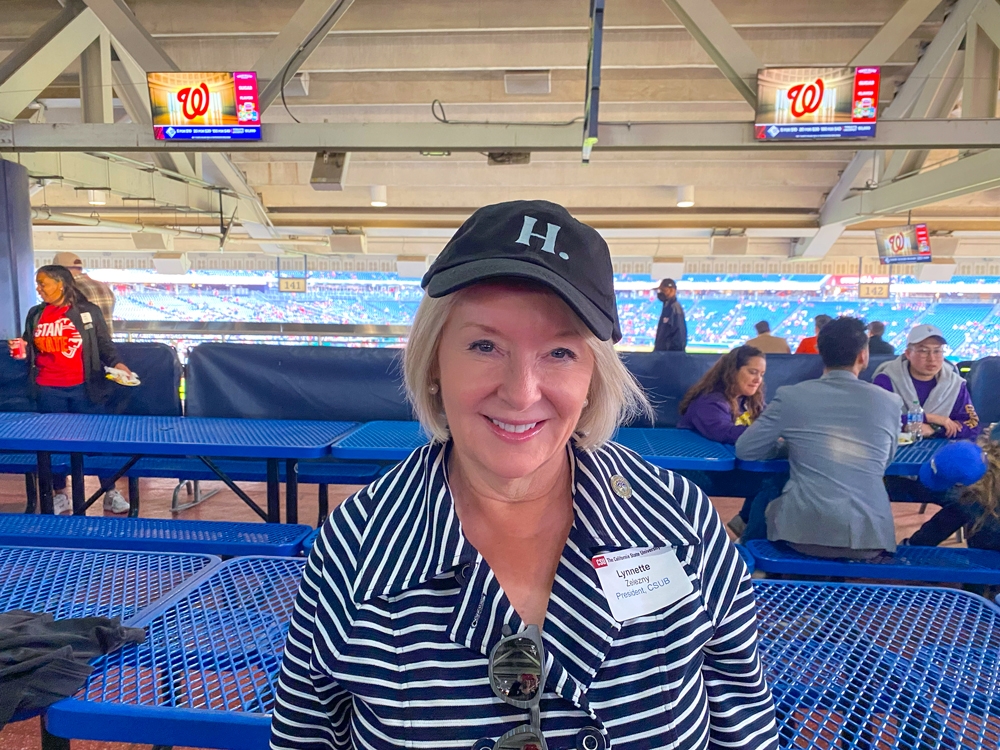 CSU Bakersfield President Lynnette Zelezny ('79 Psychology, '81 M.A. Psychology)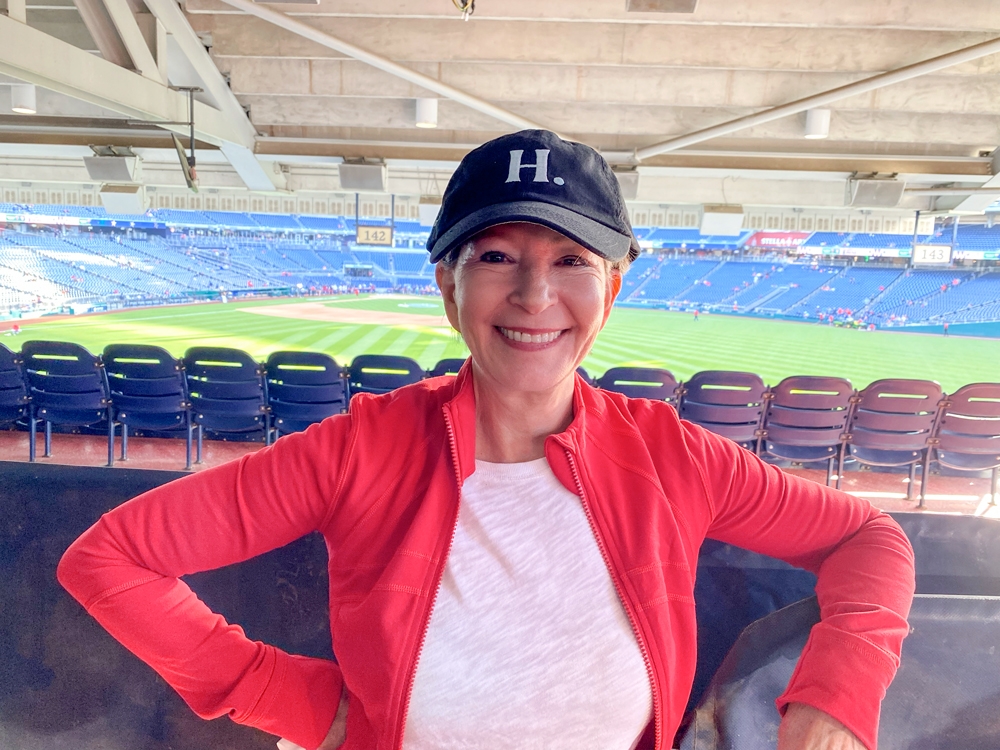 California State University, East Bay President Cathy Sandeen  ('76, Speech Pathology).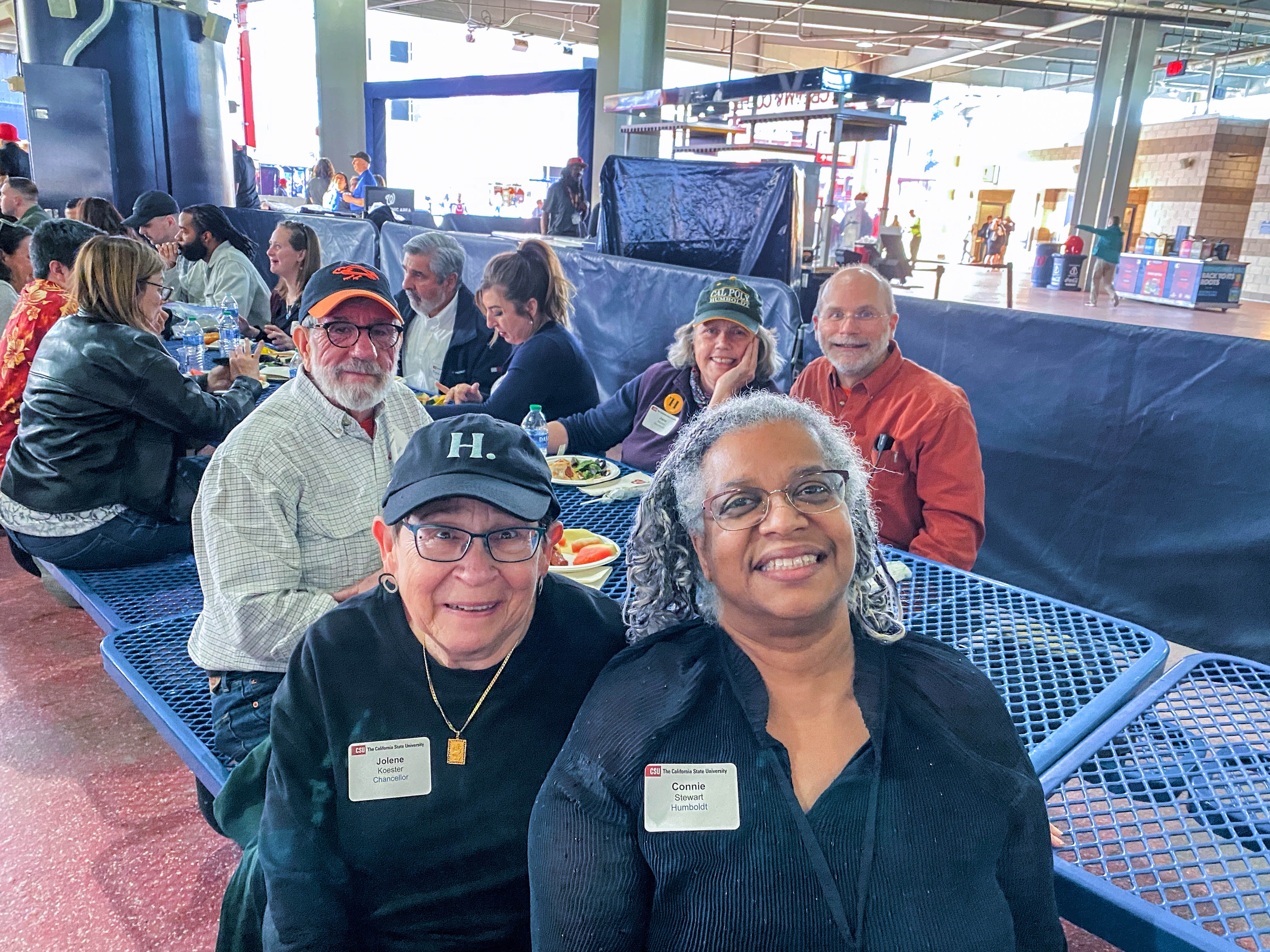 Donning an "H." cap, Interim CSU Chancellor Jolene Koester (front left) was also gracious enough to show off her Humboldt spirit.