Over the recent Homecoming & Family Weekend, 2018 Distinguished Alumni Award recipients Jennifer Kho ('99, Journalism), managing editor of HuffPost, and aquaculture pioneer Craig Tucker ('74, Zoology) returned to campus to be recognized and share their experiences with current students.
Kho spoke to a crowd of journalism students, faculty, and staff in the Library Fishbowl. She recounted her experience at HSU and the winding road she took since graduating that led her to her current position at HuffPost. During the question and answer session that followed, students sought Kho's advice and opinion on the current news and media industry. Following her talk Megan Krapf from the Forever Humboldt office presented her with the 2018 Distinguished Alumni Award plaque.
Kho also spoke to several journalism classes, as well as students at the Osprey Magazine and Lumberjack Newspaper.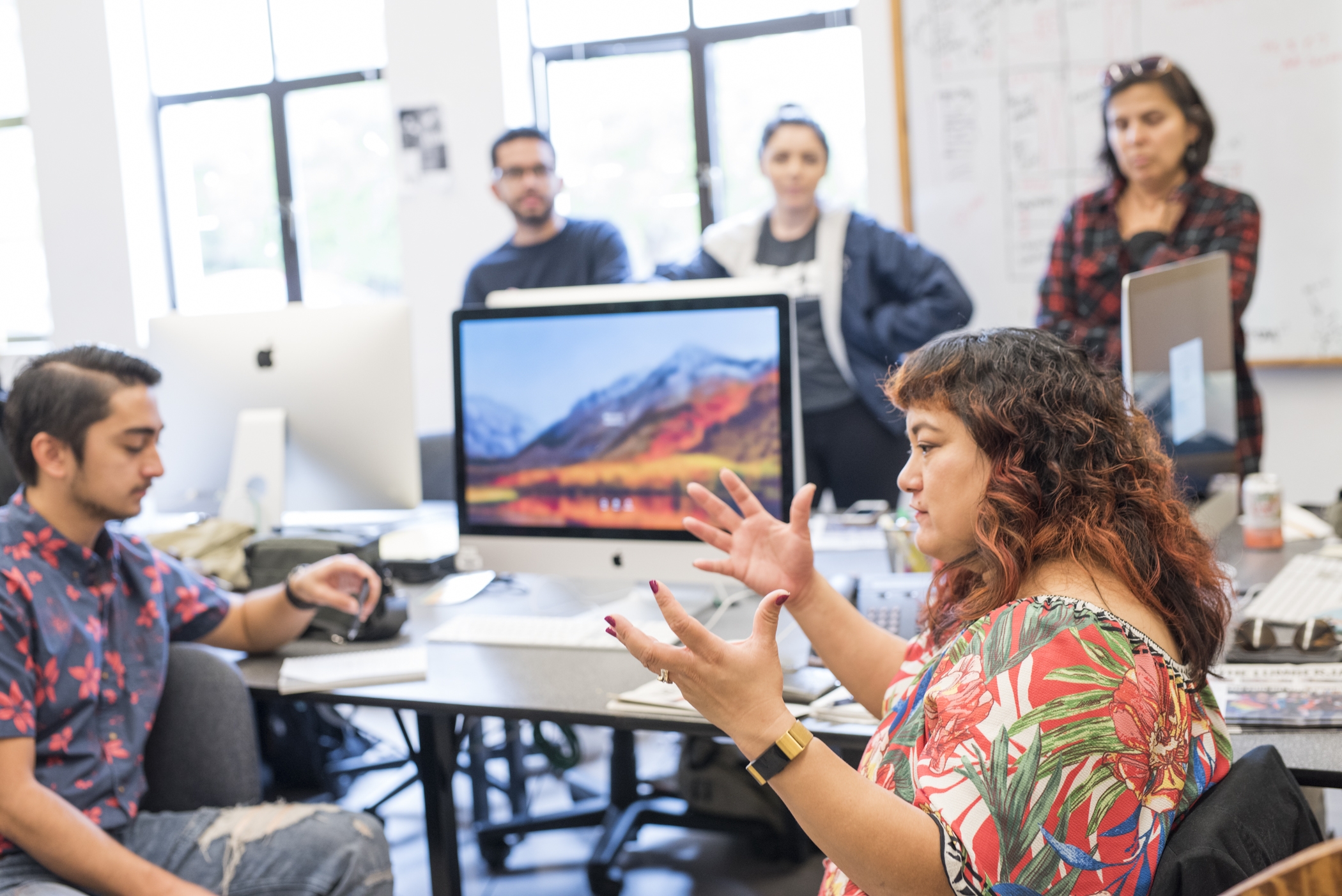 "I was inspired by the students—by their warmth, their ideas, and their enthusiasm. Connecting with them made me feel excited and hopeful about the future of journalism, and I can't wait to see what they do next," says Kho.
Her husband, freelance reporter Matt Krupnick ('98, Journalism), nominated her for the Distinguished Alumni Award and accompanied Kho on her visit back to campus.
"Matt and I often think about our time at HSU, using those precious memories and valuable lessons regularly, and now we have new memories to draw upon and new connections to bring us back," she says.
Craig Tucker is recognized as a leader in warmwater aquaculture and is considered by many as the father of the catfish industry. In 1980 he became the first scientist in Mississippi State University's aquaculture research program and since retiring from MSU in 2012 has been serving as the lead researcher for the USDA-ARS Warmwater Aquaculture Research Unit.
During his visit to campus, Tucker gave two lectures to packed classrooms of students, faculty, staff, and alumni. He talked about the sustainability of aquaculture and its role in the global food supply.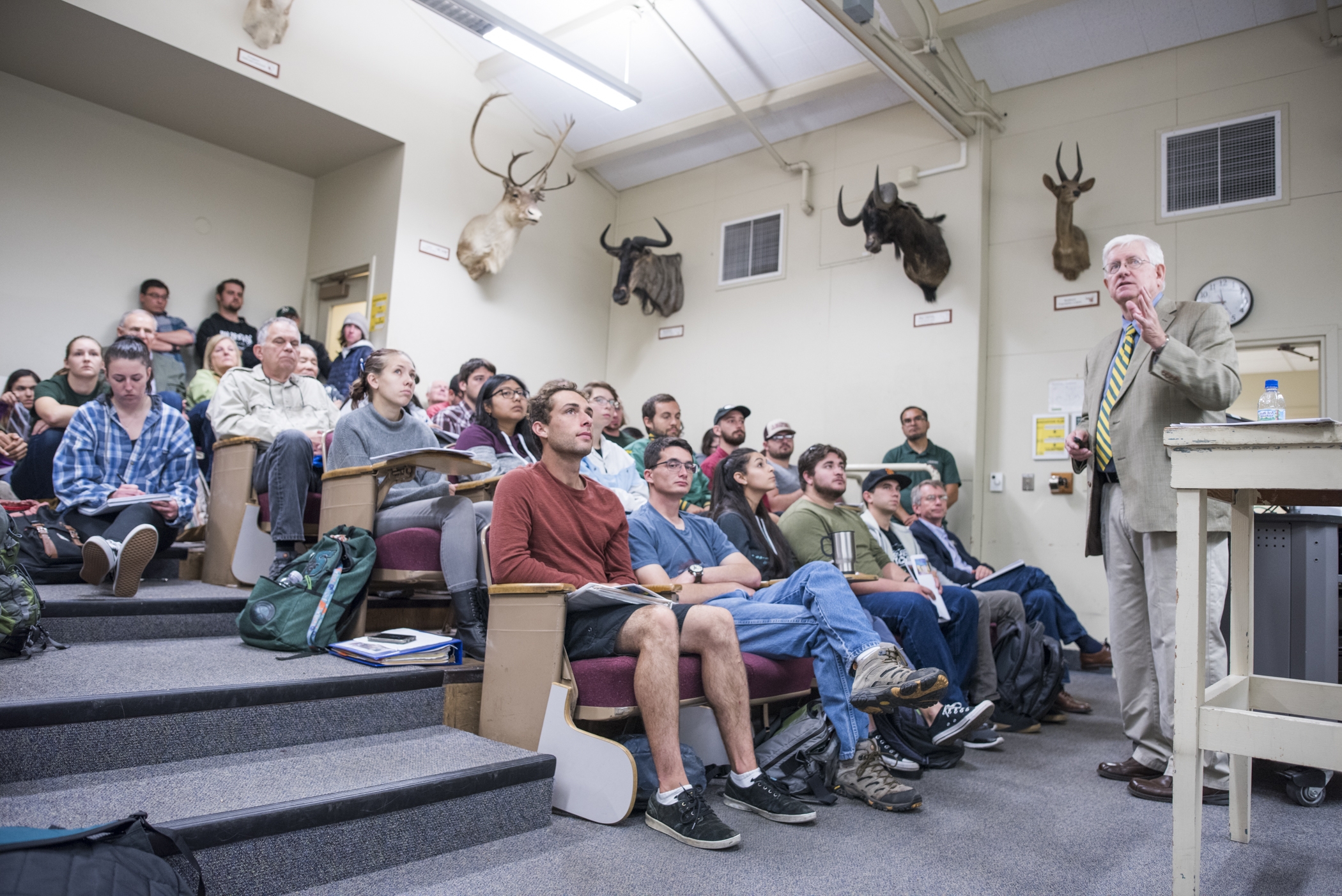 "I've taught college classes and delivered hundreds of lectures to students at other universities, so the act of lecturing was nothing new," Tucker says. "But the experience of coming back to Humboldt after 45 years and standing up in front of students on this campus was quite different than giving lectures as part of my job. I was keenly aware that the tables were turned and it felt a bit strange to be now standing on the other side of the lectern, presenting information rather than receiving it."
Tucker returned to campus with a large entourage of fellow Maple Hall alumni, some of whom nominated Tucker for the award and were excited to see him being honored. Cathy Flores ('75, Multiple Subjects), the organizer of the group, called the experience "epic."
"Seeing Craig honored as a Distinguished Alumni made me feel so proud that one of us is being recognized for the countless hours of work that he has done in his field and the thousands of students that benefited from his teaching and inspiration," says Flores.
The Maple Hall alumni not only attended Tucker's lectures, but also the Homecoming tailgate and football game as well. The group took advantage of Tucker's Distinguished Alumni Speaker Series events and made the weekend a Maple Hall Alumni reunion.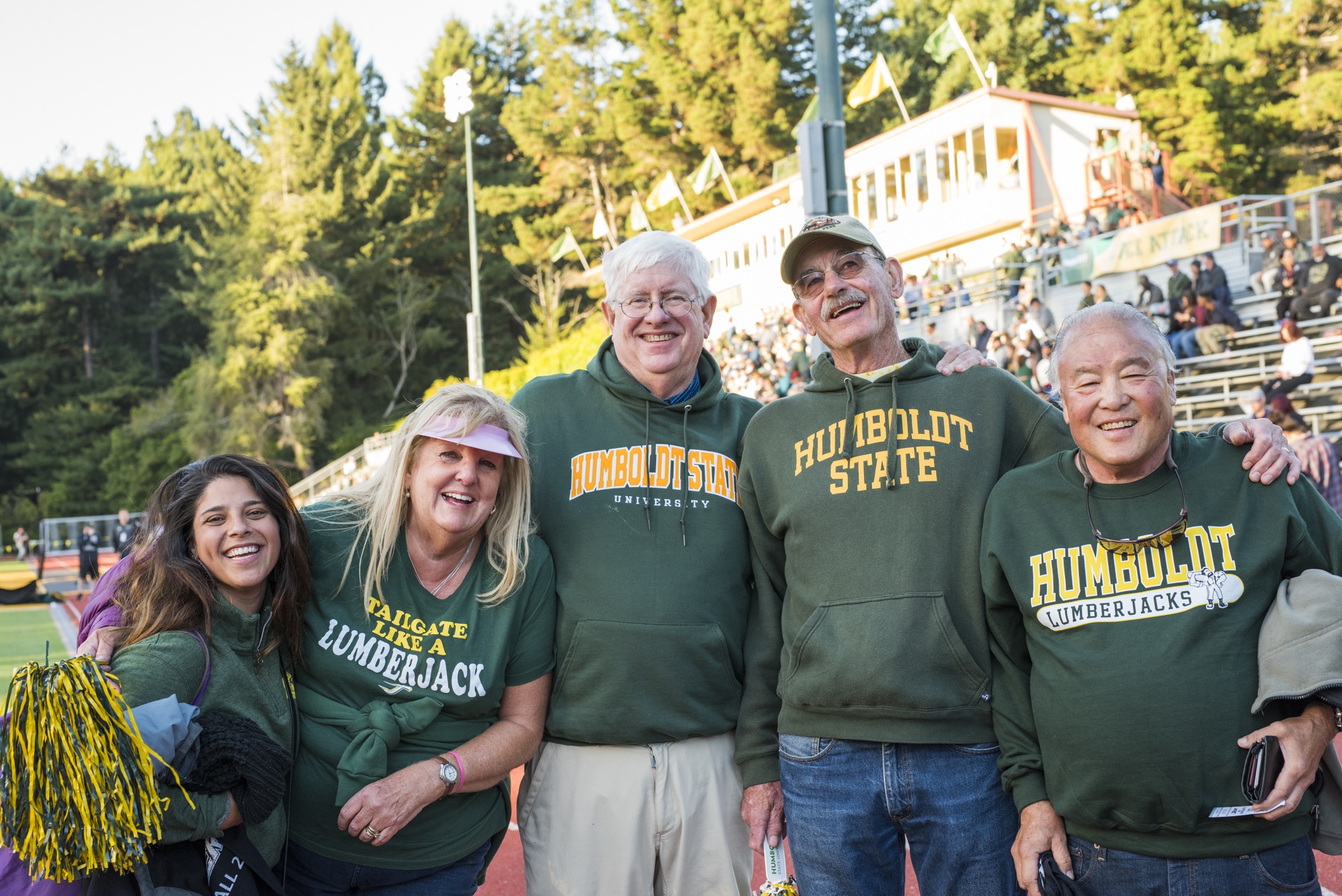 "Outside my family, nothing means more to me than the friends I made while I was a student at Humboldt State," Tucker says. "I cannot describe the bond we still have for one another. I've lived on the other side of the country since I left Humboldt but despite the distance and passing of nearly 50 years, several of these people took the time to nominate me for this honor. My education at Humboldt shaped my life, and it was a humbling experience just to come back to this great school as a Distinguished Alumnus. But my deepest feeling was knowing that this honor was not so much about me as it was about the group of extraordinary people I grew up with at HSU. I truly felt that I was accepting this award on their behalf."